After an insane 2016-2017 NBA season, the time for mental basketball recovery continues to elude us all. This was only helped with this years free agency period as the trades and signings made things very interesting as we approach the new NBA season.
Free agency can be a time where you either applaud or disgust in the decisions made by your favourite team. The hot takes fly as we pick apart both players and franchises thought process on how they arrived at their choice, but thats what makes the off-season great.
Check out our Free Agency recap as we go from East to West and analyse some of the latest movement in the league.
(Transactions are current as of 23/7/17)
---
The Mavs had a fan-friendly season last year with some great high-points but in comparison to the rest of the league, failed to make a leap. It would seem that the Mavericks are building assets slowly as they wait for the Nowitzki era to fade away into retirement to where they can truly move on.
They've found a bunch of D-League gems in Yogi Ferrell and Seth Curry, and while Josh McRoberts is an okay rotation piece it seems that the Mavericks pick in Dennis Smith Jr. will ultimately be there off-season gain almost by default.
---
Denver are relevant once again, being hidden in the West they've done a great job building great young talent. While they still need a solid point guard to really shape out the rest of the team, players like Harris, Jokic and Murray are obviously who they need to start building around. While their bench leaves alot to be desired, especially in the Western Conference, the addition of Paul Millsap shows that Denver may mean business.
With the young core still needing those extra few reps before any realistic goals can be achieved, it's definitely in the Nuggets best interest to keep this momentum of acquisitions without losing sight of who they need to pay in the future.
---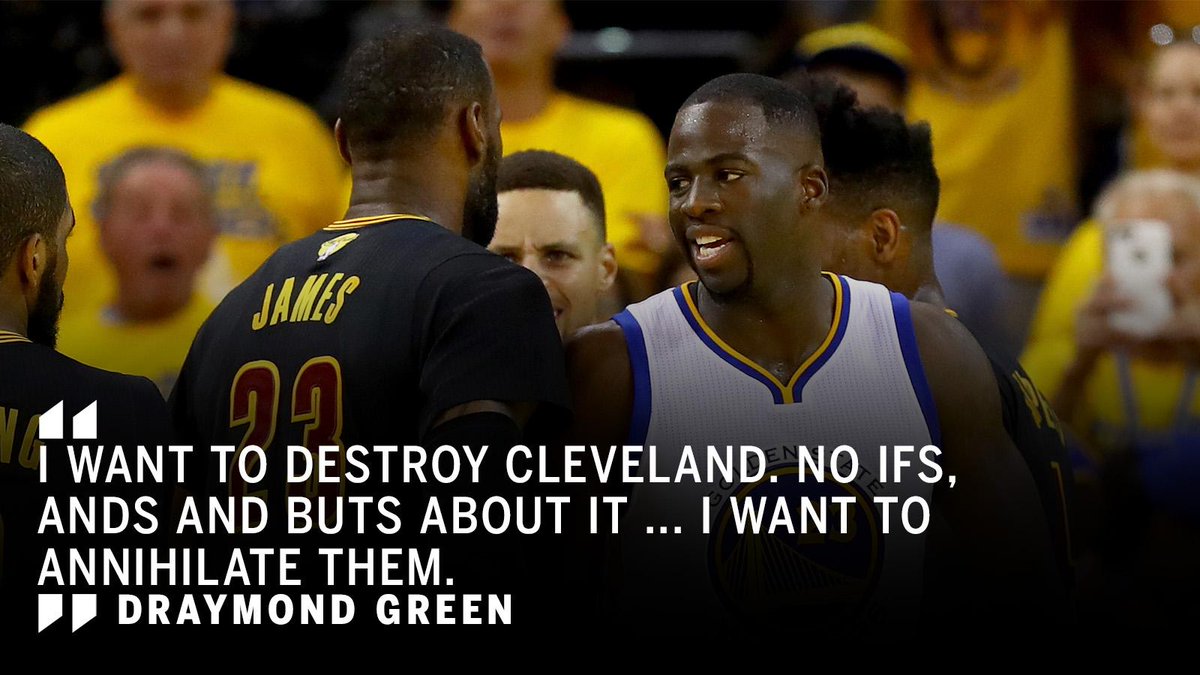 Please don't hurt anyone along the way……. welp too late.
---
The first big trigger to get pulled in this years free agency came from the Rockets who landed Chris Paul. In some ways it felt like this move set the course for the rest of the league going forward, in an era where teams are wondering whether they should even bother trying to compete against the Warriors it seems the Rockets don't give a single f***.
They locked up Harden for the foreseeable future and re-tooled their bench with solid players that are strictly their for playoff runs. All of this and Houston claims they still aren't done yet as they continue to be a location that Carmelo Anthony may flee to if he can break free from the chains of New York.
---
Clippers fans probably thought the exact opposite as the saw the Rockets make move after move to all of a sudden flip their roster into a strong playoff team. The single biggest reason that Clippers nation should resist panic is your new front office guru in Jerry West.
The track record speaks for itself and now has shown with everything they received from the CP3 departure. Shortly after re-signing Blake Griffin, and then quickly praying to every god imaginable he stays healthy, the Clips gave fans even more reason to stay hopeful with signings like Gallinari and Harrell for example. The roster still remains something to be seen as to the style of play they'll now adapt, maybe a Griffin centred offense is the play here?
---
Lakers fans rejoiced as legendary Laker himself Magic Johnson promised to bring the showtime back to LA. Safe to say it's not back per say, but it sure as hell isn't far off. Besides drafting one of biggest stories in basketball this year in Lonzo Ball, the Lakers did some manoeuvring to bring the Baby Lakers into the new NBA season.
Moving D'Angelo Russell was something that seemed necessary both aesthetically and team-chemistry positive towards the Lakers moving forward. In that deal the Lakers get a solid center in Brook Lopez who, only on a 1 year deal essentially, should be wooed by the Lakers to possibly stay as they see what Zubac turns into. The biggest thing the Lakers did this off-season was slowly open up their cap space to openly focus on next summer's possible targets.
So for now Laker fans, enjoy one of the most exciting passing point guards in years.
---
Year after year I can say without shame that the Grizzlies don't make waves on my league pass radar throughout the season, and most of the time i'm amazed to see them sneak into the playoffs. Try to read that without it being a "shot" at the Grizzlies franchise, because this very same team has kept their fanbase engaged every year with a strong core and pieces that buy-in to the culture and actually add to the team.
As far as their off-season goes, they added some firepower in back-up point guard Mario Chalmers and a PG/SG in Tyreke Evans. Then theres Ben McLemore who never really broke out in Sacramento but perhaps with a new system and change of scenery could end up being a sneaky pick-up for Memphis. However, the real negative in all of this is the Grit N Grind faithful losing Zach Randolph, at for now this one will sting for a while.
---
Last year was supposed to be filled with prosperity for the young core of the Timberwolves with high expectations of them making push for the playoffs. Unfortunately while Wolves fans didn't see their team in late April, rather instead were treated to the emergence of the force that is Karl-Anthony Towns.
The off-season really went well for the TWolves who managed to finesse the Chicago Bulls for a deal that they declined one year ago. Minnesota acquiring Jimmy Butler only makes their case for a playoff appearance stronger as well as adding veterans in Gibson and Crawford who can still offer positive production to NBA teams. They also addressed their point guard confusion with Jeff Teague which may even allow their progression of Tyus Jones.
Safe to say Wolves fans have alot to look forward too this year.
---
Still trying to figure out what the Pelicans are trying build down there in New Orleans?
Yeah, me too.
Re-signing Jrue Holiday to a rather expensive and lengthy contract was somewhat understandable and it's still unknown what DeMarcus Cousins will be doing when his rental time expires. The Pelicans are still yet to address their constant bench problems, and in a summer where various wing players and other rotation guards were available, all that the Pelicans could think of was to sign Rajon Rondo. The Pels definitely remain a question mark and in some fans eyes are just wasting the best years of Anthony Davis right in front of our eyes.
---
The Paul George fiasco was obviously the dominant headline this summer and in an absolute shock to fans everywhere, OKC managed to land him for barely anything. George did make known pretty clearly that his heart takes him to LA next summer, but as its been brought up over the last few weeks, winning can do things to a player that hinders their original decisions going forward.
OKC not only gave Russell Westbrook another star player as they embark on a 1 year in-house recruitment of PG but also a chance to show Westbrook that they are willing to add help. It will be interesting to see if Westbrook can come off a season where his offense was so heavily relied upon and once again work with a player that is of an elite caliber.
---
Added:

+ NONE

Lost:

– NONE
---
Pending…..
---
The rebuild has begun full-time in Sacramento and while they had a solid draft this year their off-season additions seem to be based purely on veteran leadership rather than talent upgrades. The Kings moved alot of pieces this summer and if their plans are to use theses additions to bring along their new young core into the league then fine. How it all works however is a totally different story.
It's not even that bad when going by the Kings recent track record of head-scratching decisions.
---
The Spurs are always looked at as the golden standard when it comes to the rest of the NBA and their player development and roster improvement isn't far off. The last few years have shown that the Spurs are definitely going to hit a point where they buy in fully to Kawhi Leonard and construct the roster as such as the Manu, Duncan and Parker era fades away.
The additions are ok, but don't seem to be the types of moves that are going to improve the team past the Western Conference Finals. Theses moves – or lack thereof – have drawn criticism towards San Antonio as being relatively quiet this summer.
This was until the news that Kyrie Irving listed the Spurs as a preferred choice to be traded to. This seems like something the Spurs should attack with all there possible resources. With Parker looking closer to the end, and Dejounte Murray still finding his legs, Kyrie Irving seems everything right about the Spurs.
---
Theres no easy way to recover from losing your best player that your organisation developed from a questionable player to All-Star potential. The Jazz did try to keep most of the team together, they showed they were serious about Joe Ingles, patched there point guard loss with Ricky Rubio and gained another strong wing player in Sefolosha.
So looking at it from a far it would seem that Rudy Gobert will be somewhat of a focus for the Utah offense. Theres alot of questions regarding another appearance in the playoffs as the West has become increasingly strong this summer. It's tough for fans to swallow the pill of Haywards departure, and unfortunate for a small market team that was on the rise over the last few years.